Regular price
$69.00 USD
Sale price
$9.95 USD
Unit price
per
Sale
Sold out
Best Grillz - Genuine Best Grillz - Beware of Made in China Counterfeits All Over the Internet - We are Proud to be One of Best Grillz Top Distributors, Providing Buyers with a Safe and Affordable Alternative to Expensive Gold and Diamond Grillz.
FDA Approved Materials - Best Grillz uses a Tested FDA Approved Silicone Mold and Materials for Your Safety. Most of What You See Out There are Counterfeits from China Containing Dangerous Toxic Materials that May Cause Tooth Decay, Tooth Loss, Brain Damage, and Possible Lead Poisening.
Made in Korea - Best Grillz are Manufactured in South Korea, and Are the Only Legitimate Universal Fitting Hip Hop Grillz on The Market. All Other Grillz are Guilty of Patent Infringement, Unless Produced by License of Best Grillz.
Wear in 5 Minutes - Convenient, Easy to Mold (Similar Process to an Athletic Mouth Guard) No Need to Deal with Messy Dental Mold Kits
What's Included - Your Grillz Will Come with Storage Box, FDA Approved Molding Bar, and Instructions. Be Sure to Read Safety Instructions. Do Not Wear While Exercising, Eating, Drinking, or Sleeping. Brush After Each Use. Do Not Wear Over Braces or Any Other Dental Equipment.
Grillz pyramid style for your upper row of teeth These Hip Hop Grillz with the new and improved silicone fitting piece for added comfort. These hip hop grillz are constructed from a high quality solid brass core and rhodium plated to give this grill a brilliant shine. Each grille can fit any teeth no matter how straight or crooked your tooth is. (Grillz cannot be worn over braces) Thanks to our special custom fitting silicone mold mouth piece there is no need to send a mold back and forth through the mail. Easy to follow instructions are included to wear your mouth grillz in minutes! The good thing about these grills is that they are removable, you can wear the grill or remove it easily. Grillz come in a nice box to store in. **Disclaimer** These hip hop grillz are intended for decoration and entertainment purpose only. Do not eat or drink while wearing grillz. Do not exercise while wearing grillz. Brush teeth and grills after each use. These products are sold as it is without warranties of any kind. Due to the nature of this product, no returns or exchanges are allowed so please be aware of that prior to ordering. We will not be liable for any damages of any kind arising from the use of these grillz including but not limited to incidental, punitive or accidental damages.
Share
View full details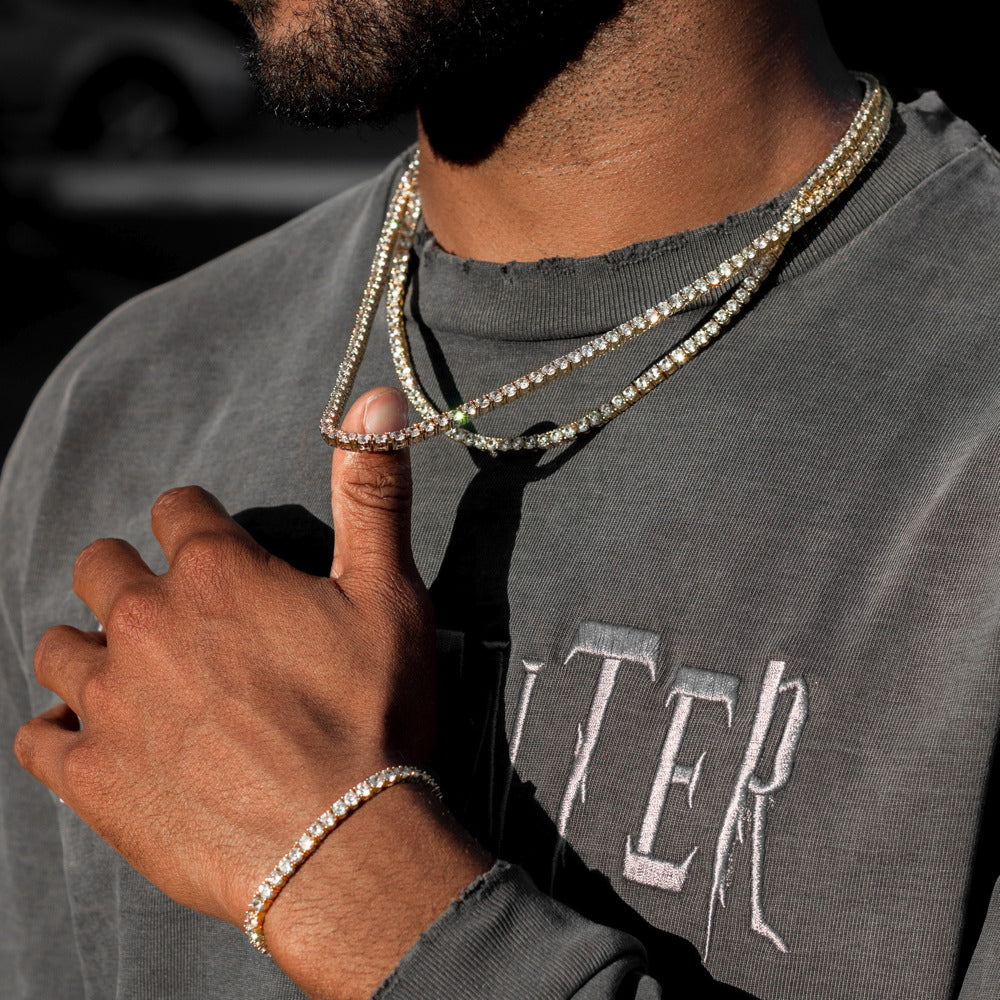 BUY NOW PAY LATER
Cop it now and pay later when you select Shop Pay at checkout.
No interest or fees
Your order is shipped now
Easy automatic payments